A class enables Teachers to communicate with and teach students using MakeMusic Cloud. Set up a class to create assignments for students, grade assignments and include targeted feedback. Through classes, Teachers gain access to tools in MakeMusic Cloud that achieve, track, and present student growth.
To create a class, log into https://admin.smartmusic.com and select Classes. The Classes page appears. Select Create a Class.
The Create Your Class page appears. If you are connected to a platform through MakeMusic Cloud (usually a school or school district) you can choose to link the new class to the platform here. Linking to the platform will allow you to utilize any Performer student seats purchased by the platform and to allocate Print add-ons to students.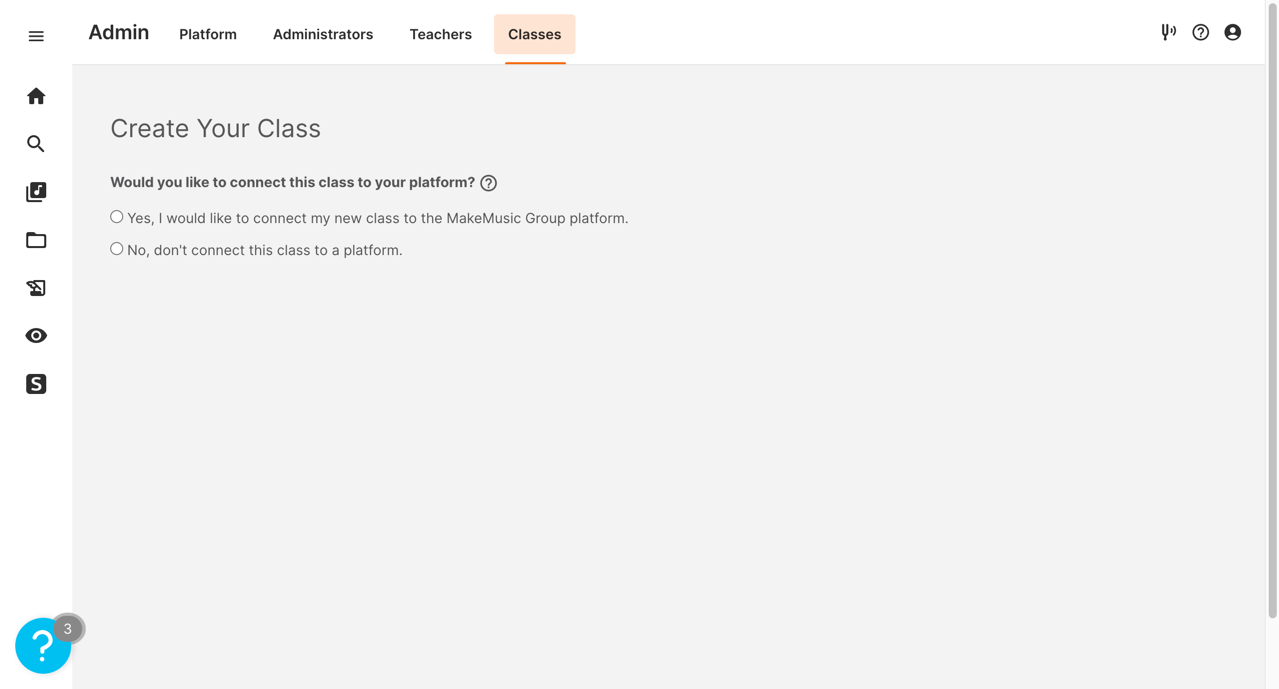 Next, select how the class will be funded. If your class is not connected to a platform, you will see two options: Free Class and My Students. Choose Free class to create a Free class. Students who join this class do not need a subscription. Only free content can be accessed and assigned to students in a Free class. For more information, take a look at Platform Roles and Subscription Access.
Choose My Students to create a Student-Funded class. This funding type will require your students to purchase a Performer subscription upon joining your class. This can be a useful option if your school or district is not providing paid access for your students. To create a Student-Funded class, you must be a Full Access Teacher.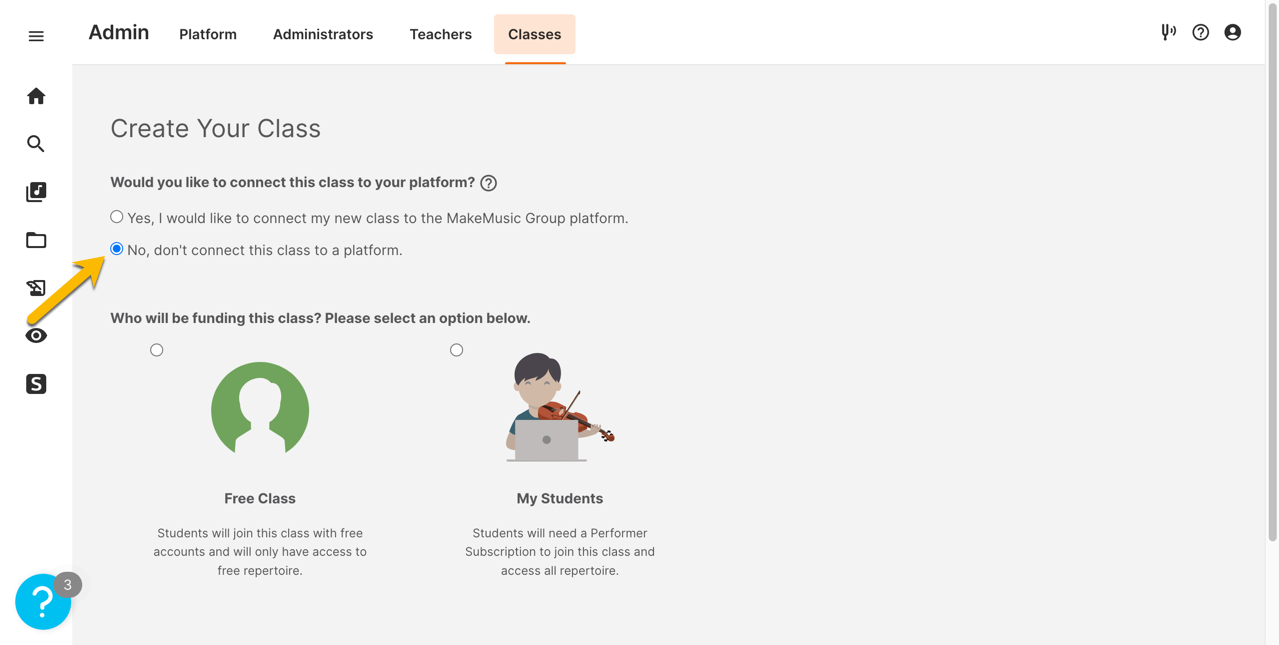 If you've chosen to link the class to your platform, you will see the platform name as your third option. Choose this option to create a School-Funded class. In order to create a School-Funded class, your organization needs to have purchased student seats. This option will provide your students with one of the Performer seats already purchased by your school or district and allows your students to enroll in your class without needing a subscription of their own. To create a School-Funded class, you must be a Full Access Teacher.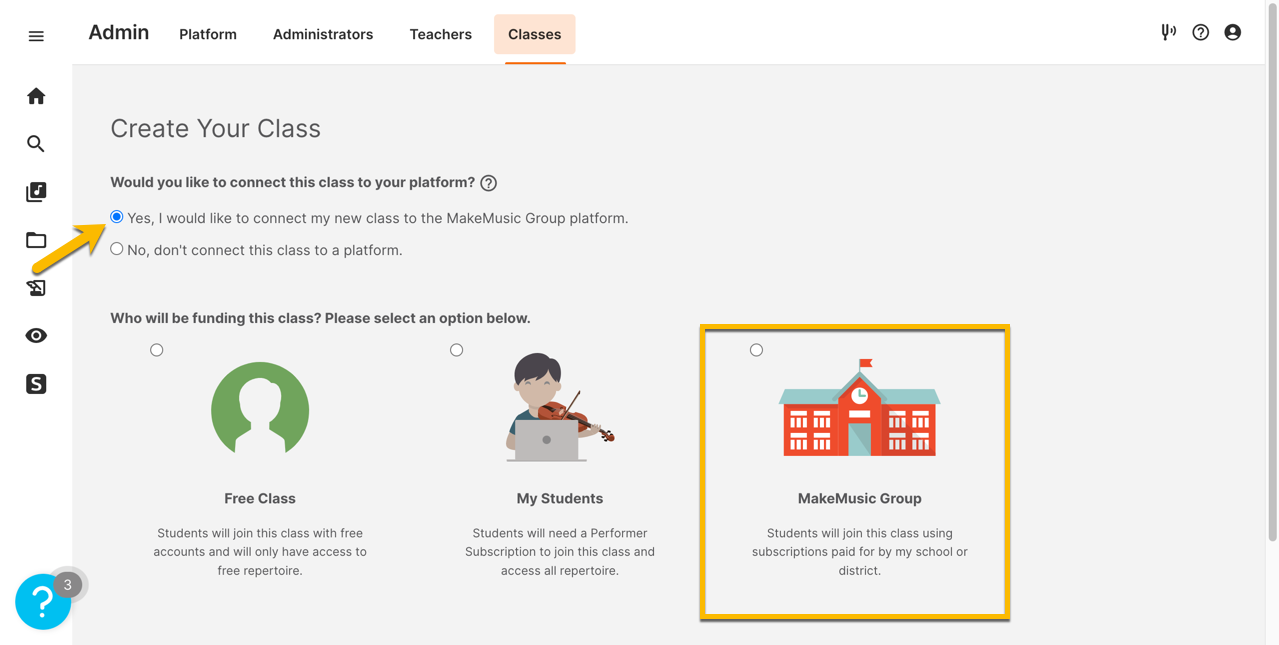 Once a funding type has been chosen, the class details will appear below. Enter your Class Name and your Teacher Display Name. When you have entered all the necessary information, select Create Class.
Next:
Invite new and previously enrolled Students to join your class by following the instructions in our Adding Students to your class and Enrolling previous Students into your class articles.