The Gradebook for each of your classes can be exported as an Excel or CSV file. To export the Gradebook for one of your classes, follow these steps.
Select the Navigation Icon
 and choose Gradebook. 
The Platform & Classes page appears. Use the drop-down menus to select the desired Platform and Class.

Select Export.
The Export page appears. Use the switch next to Include Removed Students In Exports to include or exclude archived students in your export. 
Choose to export your gradebook as percentages or as points. Select either Use % for exports or Use points for exports in the dropdown.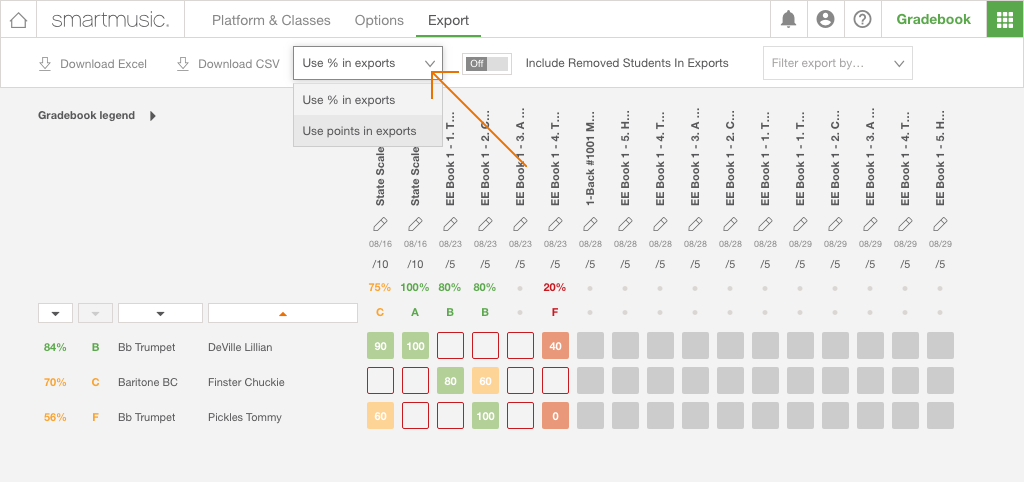 Optional: Choose to export your gradebook by grading period by selecting a period from the Filter export by grading period dropdown.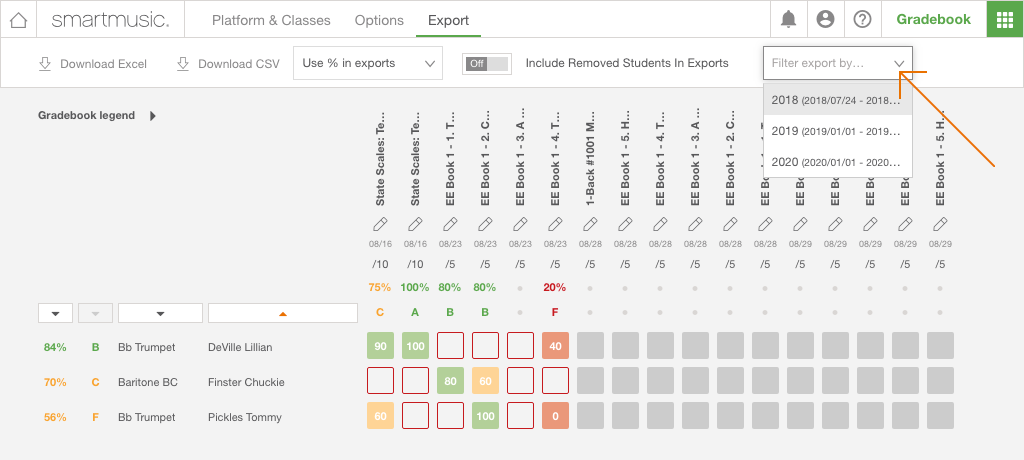 Select either Download Excel or Download CSV to export the file type of your choice.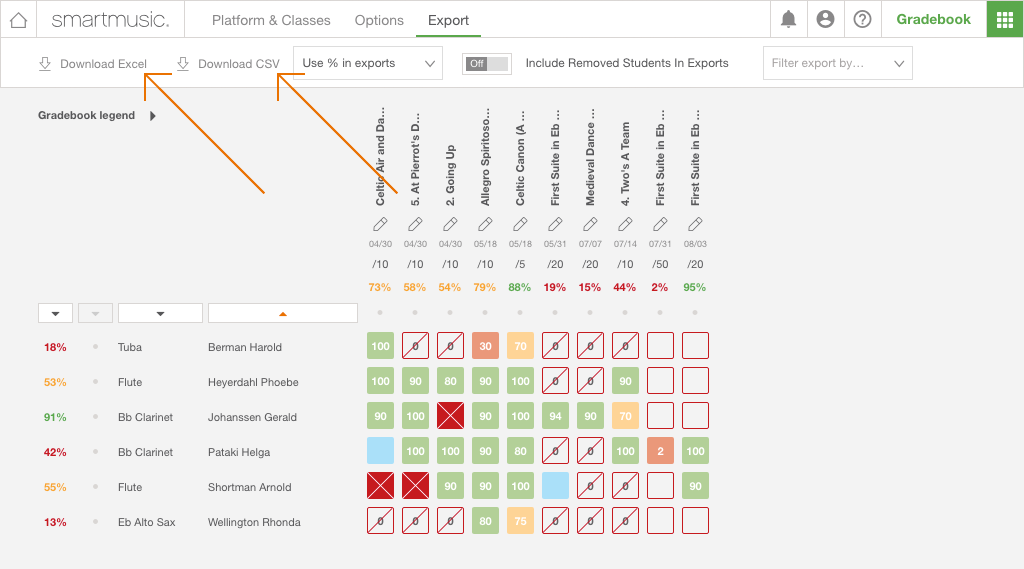 The file is downloaded and can be opened from the browser or from your computer's Downloads folder.