If you have created an assignment in error you can delete that assignment from your gradebook. Deleting an assignment removes your students' access to that assignment.
Select the Navigation Icon
and choose Gradebook.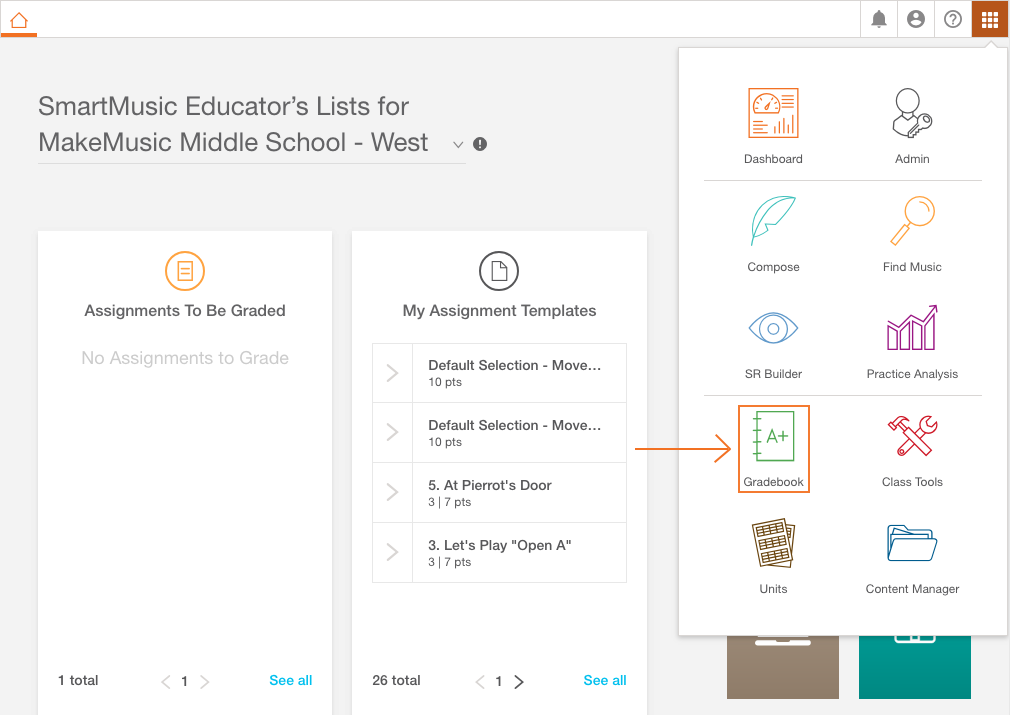 The Platform & Classes page appears. Use the drop-down menus to select the desired Platform and Class. Select the Pencil icon
under the name of the assignment you want to delete.
The Editing An Existing Assignment dialog box appears. Select the X to return to the Platform & Classes page. Select Delete Assignment to continue the process.
The Delete Assignment dialog box appears. If there are no student submissions for this assignment confirm your action by selecting Confirm Deletion.
If the assignment to be deleted has already been submitted by at least one student, the deletion will also delete related grades and student submissions. Therefore, you must explicitly confirm your action by entering the word DELETE. Once you have entered DELETE, select Confirm Deletion.