An Administrator can archive an Educator from a SmartMusic platform. When archiving an Educator, the Full Access Educator seat is automatically deallocated and their classes and Students are archived.
Log into https://admin.smartmusic.com and select Educators. The Educators page appears. Select 
. Administrators are not able to archive other Administrators. 
The Are you sure you want to archive this educator? dialog box appears. A summary of the ramifications of archiving an Educator is given. Select Cancel to return to the Educators page. Enter "ARCHIVE" into the text field and select Continue And Archive Educator to complete the Educator archival.
The Educator is removed from your platform and from the Educators page. To view the Educators that have been archived, select Archived.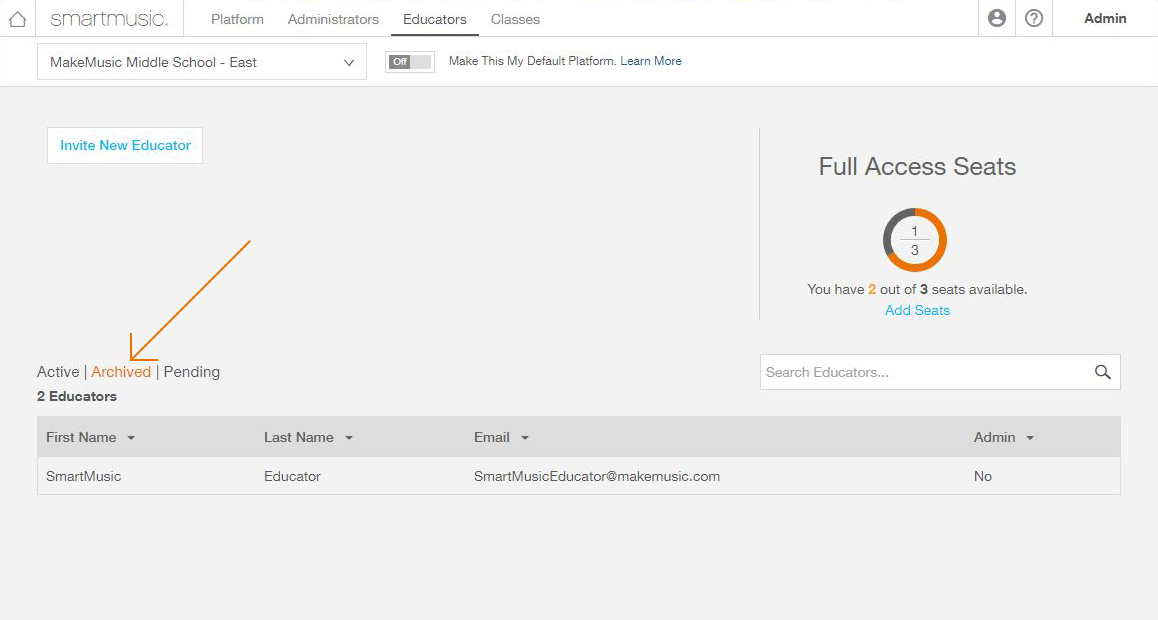 To view the classes, grades, and assignments for Educators that have been archived, navigate to your Gradebook. Turn on Include Archived Classes.
Classes that have been archived appear below the list of Archived classes. 
Select a class. The assignments, grades, and students from the archived class appear. Because all students within an archived class are automatically archived, the student names appear in italics to indicate that they are inactive.