After you have created your class, you can create a Grading Calendar that sets up the grading period dates for that class. In your Gradebook you are able to sort assignments by grading period, based on the due date. Once a Grading Calendar has been created for one of your classes, it can easily be used for another.
Jump to:
Step 1: select Class Tools from the Navigation Menu or Gradebook.
To create a Grading Calendar, select the Navigation Icon
and choose Class Tools. Then select Grading Calendar.
You can also get there from your Gradebook. Choose a class from the drop-down menu and then select Class Settings & Tools.
Step 2: enter a name for your Grading Calendar.
The Class Tools page appears. Select Grading Calendar and then select Create new grading calendar. Enter a Calendar Name.
Step 3: define the grading periods and save your Grading Calendar.
Enter the name of the first grading period, along with the starting and ending dates.
To add another grading period to your Grading Calendar, select
. If you need to delete a grading period, select Delete Period. Select the Save button to save your Grading Calendar.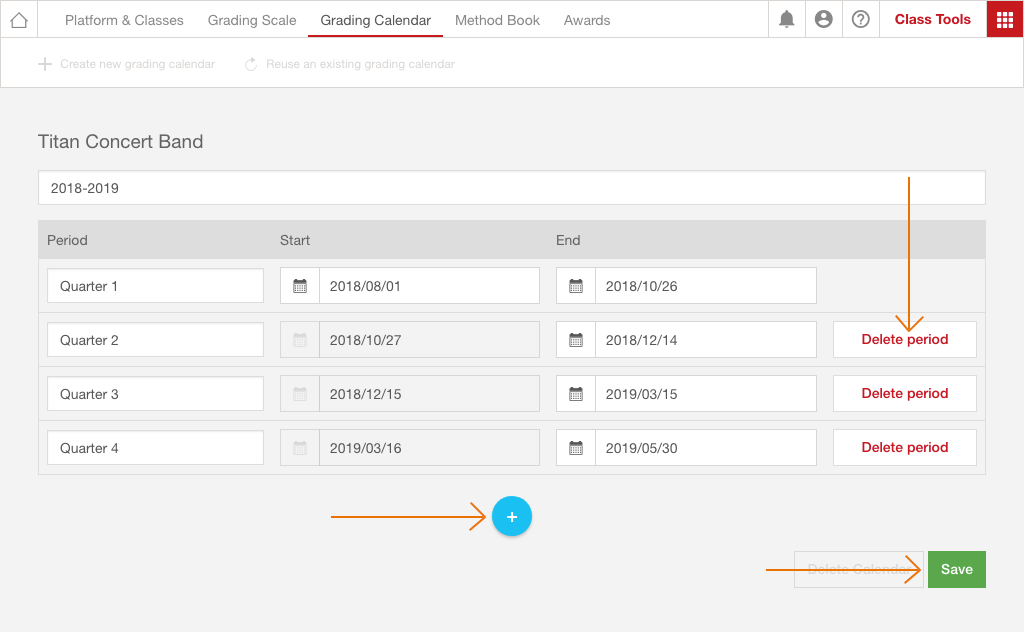 Step 4 (Optional): use an existing Grading Calendar for another class.
After you have selected Class Tools from the Home page or Gradebook, choose Grading Calendar and select Reuse an existing grading calendar. Use the Choose a grading calendar to reuse drop-down menu to select an existing Grading Calendar.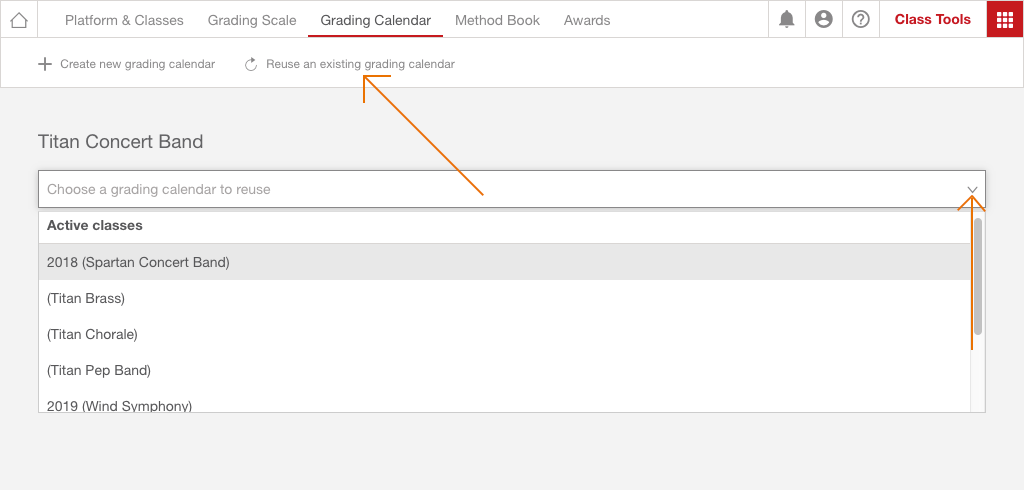 The Grading Calendar appears. Select Save to use the Grading Calendar for the chosen class.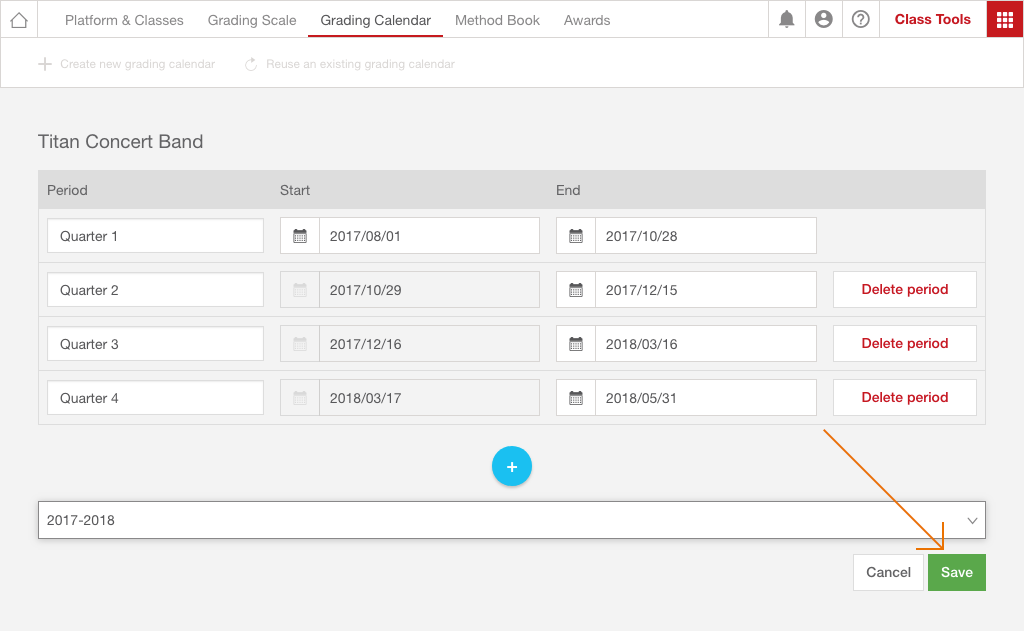 Next:
Create and schedule assignments by following the steps in our Assignment Creation article.