Watch the video or read the article below to learn how to retake an assignment.
If a teacher would like you to retake an assignment, they have the option to reassign it to you. Assignments that need to be redone are found under My Reassigned Assignments on the Dashboard.
Mouse over the assignment and select Retake to open the reassigned assignment. Or, select Detail to view your previous submission and your teacher's comments.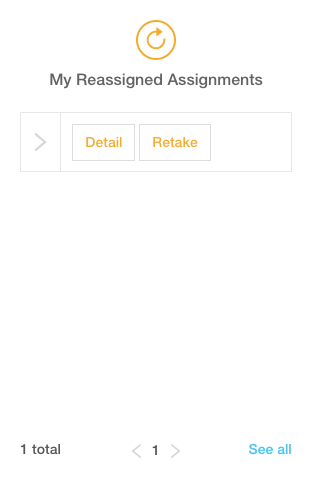 The Submission page appears. When you have finished reviewing your previously submitted assignment select Retake.  
The reassigned assignment appears. Follow the instructions in the Completing an assignment article to submit the reassigned assignment. 
If an assignment has been reassigned more than once, you can view your previous submission comments, your teacher's previous submission comments, and SmartMusic's assessment of previous submissions by using the status drop-down menu.